Here are a few words that I love, particularly when I'm hungry: Spicy. Garlic. Lime. Chicken.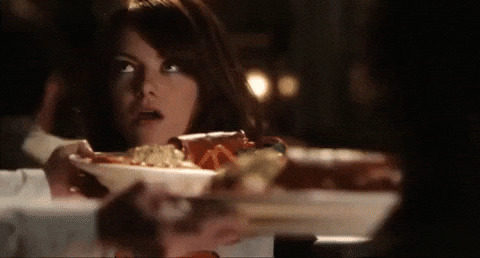 When a recipe called Spicy Garlic Lime Chicken showed up in a food newsletter I got recently, it felt a little bit like fate. I've been wanting to write a cooking post that didn't contain unappetizing proof of previous failure, and here was the perfect recipe, chosen for my inbox with clairvoyant accuracy. The picture on allrecipes.com cinched my plan to make it.
When I say this chicken recipe is one of the simplest things I've ever cooked, I mean it.  Are you a kitchen rookie who has never touched a pan, stove, or piece of raw meat before? I present to you here a perfect beginner's recipe. The gist is to mix a bunch of spices together, sprinkle them over chicken, and…. cook the chicken. It's so easy that it barely merits a blog post, but here we are.
Bonus: if you have a well stocked spice cabinet, this recipe is incredibly cheap. I had to hijack 6 spices from my mom's collection, but the ingredients are all pretty standard. Once you have the spices on hand you should be able to make this dish even with the slimmest grocery supply and tightest budget.
The technique of making sides, veggies, and a main dish eludes me, but I'll work my way up to creating fully balanced meals one day. Until then I'll keep adding rice to everything, as you'll see in the following glamour shots of my meal.
To sum up my experience: I thought I would love this dish, and I did love this dish.
Sometimes things in life just work out.
Here's the recipe for Spicy Garlic Lime Chicken.